04-May-2018
Free Downloads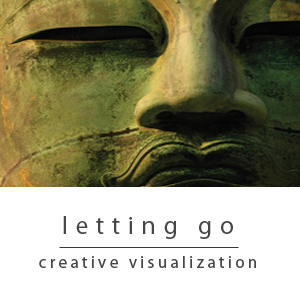 This will help with the energies of the fei kong year - practice at least daily for 7 days and see what benefits it brings
Well here we are; finishing the Month of the Fire Dragon, and on the 5th of May we will be in the Yin Fire Snake month.
What does this mean for you?
Well if you've had your annual follow up, or attended one of the seminars, or downloaded the self help resource you will have been updated about the Fei Kong year! If you've missed the original articles then go to the blog and read them.
There are two more blog posts about the Fei Kong year and what it means for you - how to protect yourself against workplace tyrants (read more here) and what happened to enable Sue Hickey to leap frog over Rene Hidding and snatch the speakership from his hands. Sue has a Fei Kong year, this year is a Fei Kong year, and at least some of the planning had to have happened the day previous (30th of April) which was a Fei Kong day - read more here.
Tai Chi News
We are well into the Tai Chi Beginners class at Mt Stuart, we start a new class Saturday mornings at the West Moonah Community House this coming Saturday and it will run for 3 weeks being topped off with the Mind in Motion course on the 26th of May.
All the classes are listed on our events page.
Social Media
Cambridge Analytica and Facebook et al what's the writing on the wall for you? For quite some time, I have been saying that the EU will move to make all Social Media providers / publishers adhere to a much stronger set of principles about privacy, protection of citizens rights and perhaps a move to protect against misinformation / hurtful commentary and applying the rule of law about protection of one's good name. It is still a little way off - but you will have seen that there have been some voluntary changes to privacy rules etc coming to you from the different players in the space of data collection (which is essentially what most of these companies are) - do make sure that you actively check your privacy settings - these are in your control and DON'T use the same password for multiple things. Update for Friday 4th - there has been a 'glitch' with Twitter!!! and compromise of data security!
I have almost completed my withdrawal from Facebook - I thought I had quit them but was told by someone I met at a public presentation that I still had an active presence on FB, so I searched within the FB search box - how to quit FB - that took me to the correct page to quit - if you are a user of FB please do search for me at the end of May and let me know if you find the shadowy presence / a residual footprint.
So back to Cambridge Analytica and the harvesting of your personal information and that of your friends without your express permission - this is all coming to the surface because of the Fei Kong year - if it is not righteous then it will not be supported by the universe! Make sure that in all your actions you check your own motivations - if they are not righteous then correct your path! This is a year that will not tolerate you putting it off until another time. Urgent action is required by all of us - and oh yes, sometimes leave your precious phone home or don't check it when it pings!
ACCEPT THE CHALLENGE AND FREE UP YOUR ENERGY SYSTEM NOW!
What I've been reading
The best book that came to my hands this year (via i-Books) is Vitamin K2 and the Calcium Paradox. This is vital reading for all of us who live below the tropic of capricorn and above the tropic of cancer - yes it's the dynamic synergistic relationship of Vit D3 and Vit K2 - READ IT asap and free yourself up form some tricky information we have been labouring under.
Here's a video of Kate being interviewed about the book and Vit K2.
Please let me know if there is anything else that you would like help with or would like to hear about.
---