posted by Vicki Sauvage
0 comments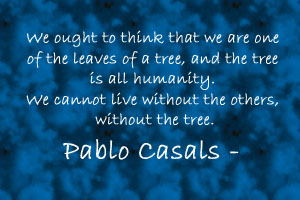 I think that the attitude that we cultivate daily will determine how well the tree of humanity grows. If we can counter the current trend of self focus (the period of narcissism) and embrace the forthcoming energy of benevolence, compassion and empathy (period of 9) then we can rescue project humanity.
It means we have to work harder, be more diligent and cultivate ourselves so that the work of the leaves and of the trees can go on.
I wonder how your personal efforts at spreading empathy are going? How much attention do you pay to developing love and compassion towards others - not just those in your own family / friendship circle.
We are gathering the energy of the peace loving wood sheep to us and by the 4th of February we will have entered the countdown to Chinese New Year on the 19th of February which is very late this year.
Leave a comment - let me know what your project is - how you spread the love.