posted by Vicki Sauvage
0 comments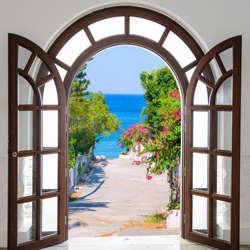 Well, whilst I was pruning, weeding, pulling up and generally cleaning up my website, switching to a new look I could not make a post to the blog as it would have been directing you all over the show.
There are some final glitches to iron out and please if you are a grammar / word nazi / pedant / or just plain pissy please let me know when you find something that falls over, leads to a 404 error or simply takes you on a wild goose chase. There are a few bottom nav items that I know about, and the shopping cart is returning an error - they are high on the list of things to fix.
So, if you rely on this blog to get the low down on what's going down for the month - you will notice that we are 1/4 through the month of the wood rooster.
Here is the link to the monthly newsletter so you can have a bit of a read about the general things happening this month. I highly recommend that you read the Longevity article - it brings into focus the nature of the clash and what impact it can or could have on your life. Please note all the articles are going to expire at the end of the month so read up early.
So what is unfolding in the next weeks?
We have a clash to the rabbit on the 17th, to the rat on the 26th of September. To the Ox on the 15th, to the dog on the 24th. Whatever is in your natal chart and your luck cycle will determine how well you navigate a clash and then of course there is the energy that you exert on rectifying and steadying your heart.
Tao Te Ching Wisdom
A country may be governed with justice,
And a war may be won with cunning,
But people can only be mastered by following them.