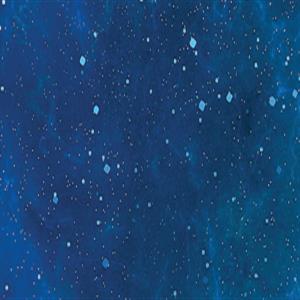 posted by Vicki Sauvage
0 comments
I was watching television the other night.
It was a fabulous show about the heavens and the beginning and perhaps the end of the universe as we know it. Also explored was the idea that, right at this moment in time, the universe as we know it will cease to exist. That's not just a dystopian view but rather the idea that time does not stand still, and neither does the universe. The only way that people in the future (presuming we continue to exist beyond the terrifying idea that some of the leaders alive today may move us towards the end point for humanity very fast indeed), when they regard both our world view AND the science that underpins (and underpinned) that view will have shifted so profoundly that they will only be able to draw on books and publications to establish what those world views / perceptions are or rather, were.
This idea is worthy of deep reflection as we move into this post truth, post humanity, post fact world. The more we 'accept' the mumbo jumbo of the populists who package up these sleezy, fabricated, fictions as 'facts' the more we normalise the hijacking of language but also the hijacking of common sense. The faster we move towards an unstable and destabilised future. That future is the next minute, or the next century, or the next millennia. The time frame is irrelevant.
Alternative truth must be #tagged as #lies, #anti-truth, #propaganda.
This leads me back to what I have cautioned in early posts and articles for the year of the fire rooster about our collective challenge for this year. The challenge is to remain dedicated to seeking and speaking truth and only the truth. If we are not certain we must establish the facts before we share them with others lest we are guilty of perpetrating the same deceptions.
2017, the year of the rooster is for reclaiming truth, and sober thought and speech. Stop celebrating, acknowledging and reinforcing deception, mis-speech and protect the rights of others to hold their good name and their character unsullied by dissembling and bullying.
Join the forces pushing back the false and the deceptive. Only speak of things that you have independently verified, and failing that STOP SHARING SH.. on social media platforms. Get your news from varied sources and don't rely on a single fountain head.
This mission is urgent - share it as much as you wish or as little as you wish but do turn your tongue in your mouth seven times before you speak. Be mindful and mind what you say and do. The Children are watching!
If you did not read those articles at the head of the year perhaps you would like to read them now.