Google+
Sauvage Feng Shui and Design Services
Accredited by Master H Liu (China and Australia)
4th generation Feng Shui Master
I have been a student of Master Liu since 1997 - I am approaching my 20th year of practice - that means I have a wealth of experience and resources for you my clients or potential clients.
my clients
I see all clients as collaborators and we establish the scope of the project together. I bring my Feng Shui eyes and you bring your business and family needs, and of course, your vision to our initial meeting. Then we set out on the course to manifest your ideal building aligned with the principles of Traditional Feng Shui.
I would love to work with you. LETS GO!
services
products
sign up
don't be shy sign up here for our newsletter
Bringing you regular information about the daily energies which will unfold and how it relates to you and your life path.

Last Posted: 08-Dec-2016 | Total Posts: 740
2016 - the year ahead
read more
Read the current newsletter now.
next steps
Professional Association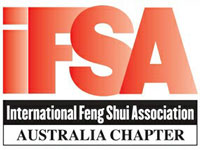 Corporate member of the International Feng Shui Association Australian Chapter, a peak body for International Feng Shui Consultants and Masters, and previous Secretary of the Association (Aust).
I am also a member of Women's Network Australia.