Google+
Sauvage Feng Shui and Design Services
Accredited by Master H Liu, 4th generation Feng Shui Master
I would love to work with you. I see all clients as collaborators and we negotiate the project together. I bring my Feng Shui eyes and you bring your business and family needs, and of course, your vision to our initial meeting. I have been a student of Master Liu since 1997 - I am approaching my 20th year of practice - that means I have a wealth of experience and resources for you my clients or potential clients.
Subscribe to the Newsletter
x
I offer four basic services:
Consultations for new and returning clients. I have many very satisfied clients with a very high return rate for annual tweaks and follow ups.
Information sharing - I write regularly about Feng Shui and Chinese Astrology via blogs and monthly newsletters.
Skills development and sharing - with short courses for professionals and novices.
Destiny Analysis - based in the ancient metaphysical skill of Chinese Astrology.
I also take private students
2016 - What's ahead
Video Fire Monkey Part 1

Video Fire Monkey Part 2

Talk to me about 2016 by sending me an email
Read the 2016 annual newsletter NOW.
OK Next Steps
I'm in - I want a consultation and now!
I just want to talk to you first
I want to follow what you say for a while - twitter, blog, facebook
I am looking for some books or courses
Just give me some instant relief NOW
---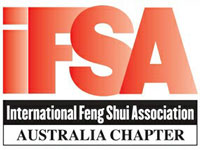 I am also a Corporate member of International Feng Shui Association Australian Chapter.
This is a peak body for International Feng Shui Consultants and Masters. The headquarters are situated in Singapore with different chapters opening in various countries and continents.
I previously served on the board in different capacities but stood aside to get fresh faces and fresh ideas into the Australian Chapter.
---
A special sensitivity and perception is required to deliver direct input for clients, in regard to the principles of energy (the field of existence) and Metaphysical considerations, that enable Vicki to offer extensive work beyond the perimeters of basic Feng Shui practise. Vicki applications are backed by years of knowledge and field work which result in practical and functional ways to apply and understand the benefits of her methods and expertise. She completes her analysis with a comprehensive verbal report - along with sketches of her findings. In this way, Vicki's corporate and private sector clients achieve best results long after Vicki leaves your home, property, or boardroom.
| Ronnie Burns Founder Appin Hall Childrens Foundation