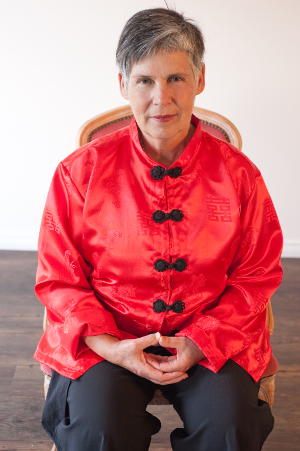 Vicki Sauvage
Vicki was a nurse specialising in psychiatry, drug and alcohol and palliative care amongst other domains or nursing care.
She Qualified as a Feng Shui Consultant in 1997, and is currently taking a sabbatical until 2022 - time to re-evaluate and reconsider its application in daily life.
She qualified as an instructor for Master Liu Wanchun in Traditional Sun long form and has been teaching under his auspices since 2013
Feng Shui Qualifications
Certified Practitioner and teacher for Master H. Liu - National Association of Feng Shui Australia.
She obtained her original certification November 1997 from Master Liu and his principal student Melynda Munro. Since then Vicki has systematically collected information and case studies on Feng Shui application in collaboration with her peers and her clients. Since then she has built a successful practice in both within Australia and overseas. She is now concentrating on providing services to her local communities and choses not to travel or to consult from a distance.
In place of travelling she writes in depth case studies, articles and regular blogs on matters Feng Shui, Chinese Astrology and Tai Chi.
She has also edited 3 manuscripts on Chinese Astrology for Dr Jin Peh.
She has studied with many other internationally renown masters including:
Master Henry Liu
Professor Chen
Master Raymond Lo
Master Joseph Yu
Master Peter Leung
Grand Master Yap Cheng Hai
Master Siou Foon Lee
Previously Board Member of International Feng Shui Association Australia Chapter.
Sauvage Feng Shui & Design
In 1994 Vicki graduated from the University of Tasmania with a Bachelor of Fine Arts. After exhibiting for 6 plus years in collaborative shows she has directed her creative skills to helping people design or redesign their homes and business places.
It is such an honour to be working with people on their most sacred space - their homes! She has also been involved in larger scale commercial projects in her collaboration with esteemed and award winning Tasmanian Architect Patrick Yeung. These commercial projects include Chinese restaurant, Chinese Cultural Centre, Australian Airline call centre, large international telecommunication company. As well she has collaborated with many Tasmanian architects on innovative design in commercial and domestic buildings.
She has helped design many homes in Hobart either as the initial go to person, or alongside other building designers and design professionals
She also collaborated with Maggie and Ronnie Burns on their extensive site development at Appin Hall.
Another major project was the Asante project in Lauderdale, Tasmania.
Mindfulness, Tai Chi and Chi Gong
Vicki has been involved in teaching all three modalities. They are all connected to a sense of the centre and the stillness in movement and the movement in stillness. There are MANY forms of Tai Chi and 10,000 forms of Chi Gong, but stillness is stillness and our invitation is to find the centre of all things and move towards that.
Contact Vicki
---
I welcome contact from people interested in working to improve their own energetic fields.
Contact Vicki